Change the intrinsic character
Adapt the function
Challenge preconception
Change the relationship
This page is slowly being built, subscribe to know when new content is added.
to change the zone or zoning classification
assigned to (property)
for the purposes of land use
The Rezoned Collection platforms off the Rezoning Application signage installed to communicate to the community that a geographical area of the city is going to experience a fundamental shift in its character, identity, and usage that will impact the understanding of how the local citizens will interact and understand themselves.
Leanne M Chrisite initially started exploring this story by investigating the areas that were proposed for rezoning and has expanded the narrative to use the rezoning signage as a motif to tell a cultural, political, and societal story.
The Rezoned Collection's lineage is Christie's narrative paintings; characterized by their use of the elements of oil painting as the vehicles to communicate the story.
TWO HUNDRED AND SEVENTY ONE
Concept video - 1:48
Subscribe to YouTube Channel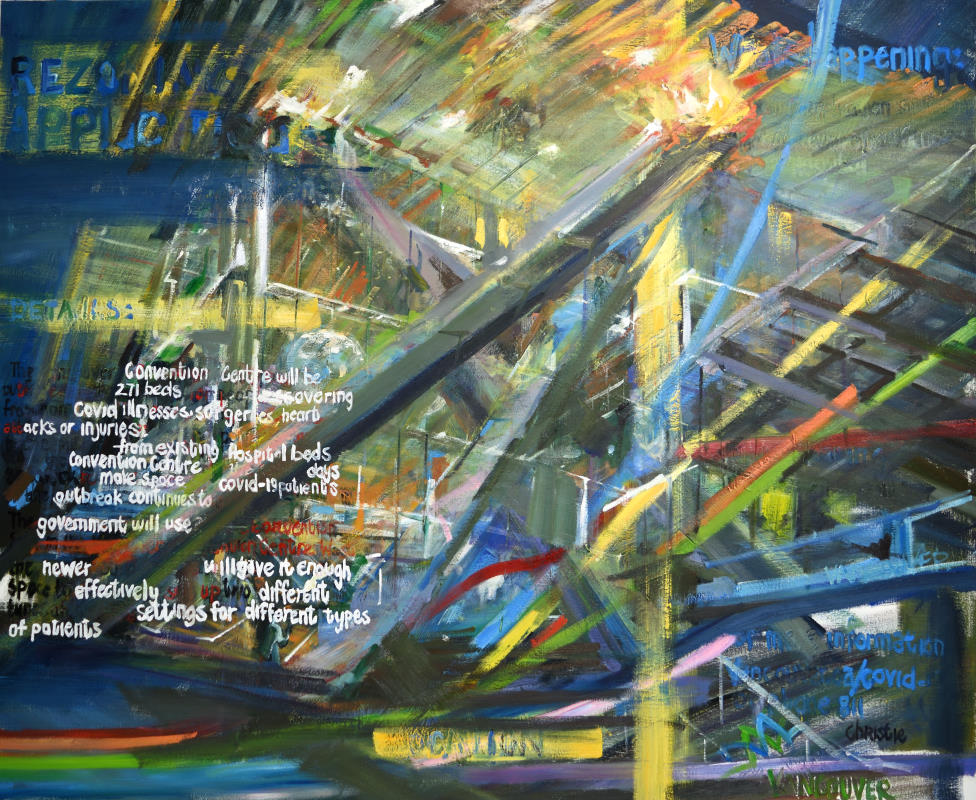 Concept video - 1:57
Subscribe to YouTube Channel
The News before the News tells a simplified story of the February 2020 protests and Port of Vancouver blockade in Vancouver, BC that took place in support of the Wet'suwet'ten traditional hereditary chiefs and their right to protect their unceded territory.
The Vancouver protests were front-page news in February 2020, in March the WHO declared the pandemic.