Urban Oil painter Leanne M Christie has a reputation for complex paintings that are built with powerful brushwork and the sophisticated manipulation of her medium.
Christie's paintings are at first understood by the viewer whose participation is provoked by her relentless harnessing of the communicative properties unique to oil painting. The distilled open relationship between the painter and the slow drying oil painting is the characteristic of the medium that Christie burrows into. The complexity that this investigation lends to Christie's work is the marriage of passive and active time, dependant on the triad between the artist, the viewer, and the work.
Christie's concept of complexity through the inclusion of active and passive time as a catalytic element in the paintings; finds the perfect partner in her urban subjects, which are naturally founded on the complex relationships of the urban citizen and urban politics.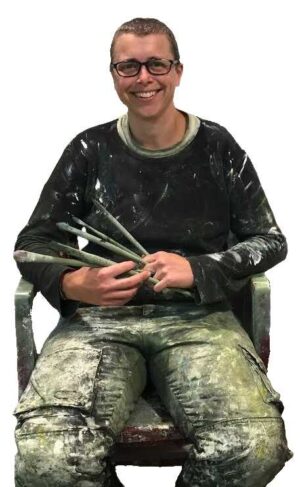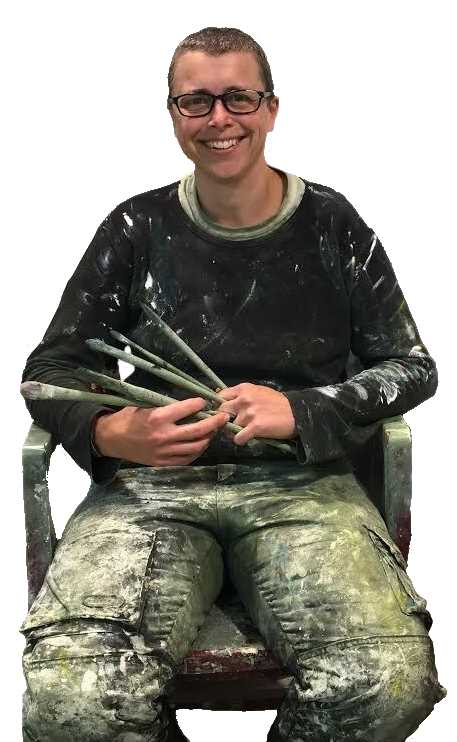 Christie paints full time in her Vancouver studio and, when not accompanied by her PADS puppy in training, her 50km cycling commute from her home in Coquitlam, gives Christie an intimate kinship with the flow of the urban streets. The unrehearsed transitory moments provide the abundant source of her paintings.
Born and raised in South Africa, Christie moved to the Canadian West Coast in the late 2000's after a period of 10 years abroad that had originated as a 2 week holiday after the completion of her Bachelor of Fine Art from Rhodes University, Makhanda in the Eastern Cape.
'Leanne M. Christie is a contemporary Vancouver landscape painter. Reductive and flirtatious brushwork entices the viewer to regard the familiar with a new vision. Christie's treatment of everyday landscapes transform city streets and shipping containers into an ephemeral scene with a temporal essence, notated by her careful and suggestive brushwork. Christie's hand suggests rather than commits to imagery, creating an illusory and seductive space to be drawn into again and again.'

– Van Dop Gallery –